Jurassic World: Dominion Dominates Fandom Wikis - The Loop
Play Sound
An exclusive CTV spin off Web Series of the series The Listener. The six webisodies will take place during the run of the third season. Each episode runs for about 2-4 minutes. The series premiered on August 15, 2012 and ended on September 12, 2013.
Summary
[
]
After Toby and Oz are suddenly jolted by a defibrillator while on duty for the Integrated Investigative Bureau (IIB), Toby's mind-reading powers are somehow transferred to Oz. While Toby uses his powers to help others, Oz takes advantage of his newfound abilities by winning at poker and trying to pick up women. But the two will have to work together to solve a tough case involving a beautiful and mysterious woman who captures Oz's attention.
Main Characters
[
]
Webisodes
[
]
Image
Title
Writer
Director
Airdate
Episode
Episode One
Bobby Theodore
Laurie Lynd
08/15/12
1
When Toby's telepathic gift is transferred to Oz in a freak accident, Oz sees the woman of his dreams in a criminal's thoughts.
Episode Two
Bobby Theodore
Laurie Lynd
08/15/12
2
Oz uses his new powers to win at poker, but gets down to business by helping Toby with the interrogation of his dream girl Kitty.
Episode Three
Bobby Theodore
Laurie Lynd
08/22/12
3
Toby and Oz suspect Kitty is involved in a serious crime and tail her to a nightclub in hopes of getting to the bottom of things.
Episode Four
Bobby Theodore
Laurie Lynd
08/29/12
4
When the guys break into her office, Oz discovers he's not the only man in Kitty's life and that she's involved in a missile plot.
Episode Five
Bobby Theodore
Laurie Lynd
09/05/12
5
While Toby interrogates an accomplice, Oz attempts to seduce Kitty in order to learn the truth. It doesn't go as planned…
Episode Six
Bobby Theodore
Laurie Lynd
09/12/12
6
Toby must rescue Oz from the clutches of Kitty and her henchman. Can Toby save the day without the help of his powers?
Trailer
[
]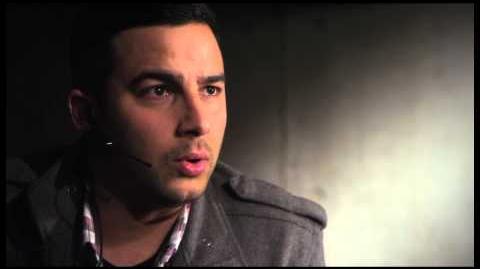 Notes
[
]
Rachel Skarsten who plays Kitty also appears in The Listener as Elyse.
Toby and Oz are the only main characters from The Listener that appear in Switch.
Unlike its parent show, Switch takes a much lighter and sillier tone to its episodes.